After
YEARS
of discussing the possibility of finding a church for our family we decided to attend one tomorrow. This decision actually came sooner than later thanks to our little Brody who has been attending Vacation Bible School (VBS) and has had church on his brain the past week.
When I picked Brody up from VBS on Wednesday he asked me in the sweetest voice
"Mommy, can we go to churk on Sunday"
. My heart starting fluttering and I honestly thought I was about to shed tears! My heart wanted to burst for joy because how sweet is it that your child asks you about something so BIG?!?
I will be the first to admit that I am not a very religious person. I never have been. I feel like attending church every single Sunday doesn't make you a better Christian than the person who prays and studies their bible in the 4 walls of their home. I have seen my share of hypocrites and have seen my share of angels who walk the earth. I guess that is why attending church was never a big deal for me because I am a believer and I choose to say my prayers in my own home and deal with religion on my own terms.
However, times are changing in the Beemer House (and for the better). We want to raise our children in a church where they are given the tools they need to go out in the world as believers and well rounded human beings. All we can do is provide them with the right path and hope that they stay on it and church is along that path.
Luckily, Victoria has been very vocal about wanting to attend church. She has been involved with Fellowship of Christian Athletes (FCA) at school for the past two years and loves it. They have weekly devotionals before school and she really enjoys attending those. Part of the reason she likes being involved is being around her friends but she really does love learning about the bible. I am so proud of her for that and I even admire it. Never in a million years when I was her age would I have thought FCA was a cool thing to do or hear about. I dreaded church and prayed for the day I didn't have to go any longer.
I have chosen to try First United Methodist Church this Sunday because I think that their atmosphere would be a great fit for our family. They have both traditional and contemporary services so we'll be trying the contemporary one in the morning. This is also the same church that Brody attends "SkiDo" which is his VBS for the next two months so I think that will help him adjust better.
Today when we entered the LifeWay store to purchase our Bible (we have never had one together) I was so excited but yet this peaceful feeling came over me while walking through the store. I swear to you, I am not one of those over the top Christians who are excited and openly offering up "Amens or Hallelujah" to everything but it was a weird (in a good way) experience.
Hopefully tomorrow will turn out as fantastic as I am praying it will be. I think our whole family needs this and I think it will help our dynamic and daily life much better. I still want to take a more laid back approach to religion so my kids want to learn more about it instead of feeling like it's being shoved down their throat. If they decide it's not the thing for them then we will look at another approach.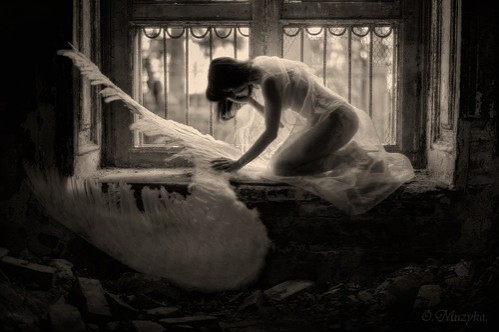 I do have a sneaking suspicion that we will like it because the church seems to be very involved in the community and with their youth groups. They take several mission trips over the school breaks and I know Victoria would LOVE, LOVE, LOVE to do something like that. They have fun things for Brody to do even though he is a toddler and they even have things that Mike and I can do as a couple. I am really excited and hoping this is an answer to some of our problems.
With the help from church and Joyce Meyer I should really start to feel better and less depressed...and quit with all of that "
stinkn' thinkin
" that I have had going on for the past 8 months or so. I am ready to smile again....a REAL smile....the one that makes my eyes smile.
I will keep you posted on how tomorrows service went!